CNYC's  Word on the Street – Raine Littlepoplar-Williams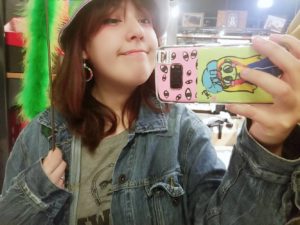 Hi, my name is Raine, and I decided to ask the questions " What is your favorite part of Christmas" and "What are you doing for the holidays!".
Me personally, I love the nostalgia and the wholesome memories I make every year. The cheap traditions my dad tries to force on us and fail and making a big mess with wrapping paper on Christmas Eve! This year for the holidays my best friend and I are traveling out to Regina to see our other friend who moved there this year.
Seth, Jeremiah & Gage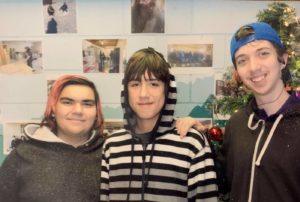 Seth
"I'm probably going to go sledding and just play games with my friends. "
Jeremiah
"I play games, I'm probably gonna spend time with my friend."
Gage
"being with family and friends, probably going to go to my aunties place and have Christmas dinner."
Brayden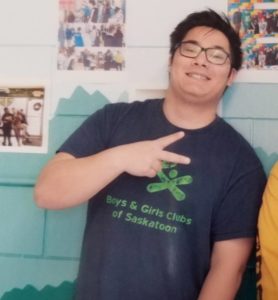 "My favorite thing about Christmas is that every Christmas eve, I have this really big family, extended family, and everyone gets together all my aunts all my uncles, come up to like 50, 60 people. We all gather in one house and we have this big potluck. A bunch of Filipino food and turkey, and mashed potatoes. Some of the best memories I've had was staying up till midnight, on every Christmas eve with my family and than all the kids would get their presents and like the aunts and the uncles. Some of us would stay after everyone left and we'd play video games all night, and yeah, then you'd go home tired, fall asleep, wake up the next day, and Christmas was there."
"My plans for the holiday, you know, hang out with family, eat a lot of food. Really just going to try enjoy the people I'm with and take some time off for myself."
Wolfgang (my little brother)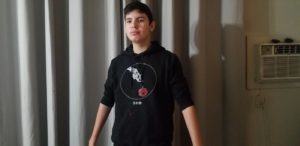 "The time that you get to spend with your family, And I like that I get a break from school. I'm probably not going to do something productive."
(just because, I asked him twice, enjoy)
"My favorite thing about the holidays, is that I get a break, and on Christmas, the time you spend with your family, and the Lord and Savoir Jesus himself, Gods only son who was sent down upon us humans. He was lifted on the cross, and he was crucified for our sins."
Becky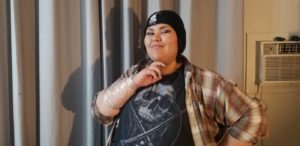 "I really like getting presents, I also love baking and cooking, seeing my family together, like we're not fighting. I wanted to save up money to see my dad this Holiday break."
Terri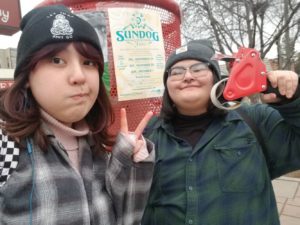 "I am Terri, my favorite part of the holidays is eating food, and I'm not doing much for the holidays, thank you Sir."