Metis filmmaker, photographer, actor and playwright, Marcel Petit, presents on the importance of Indigenous narratives and storytelling in media.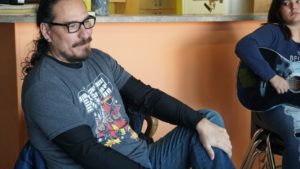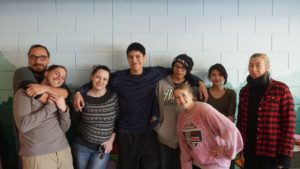 Nehiyaw Philosopher Queen, Erica Lee, shares her experiences as a student, Indigenous feminist and community organizer from inner-city Saskatoon.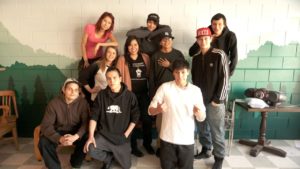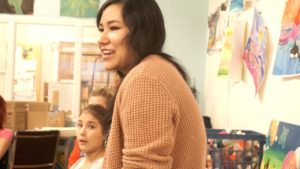 Spoken word poets, EcoAborijanelle and Kevin Wesaquate of Saskatoon Indigenous Poet Society recite poems and discuss the impact of spoken word poetry as a social justice tool with CNYC youth.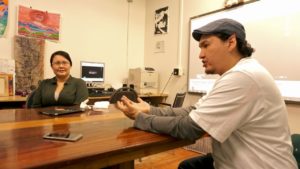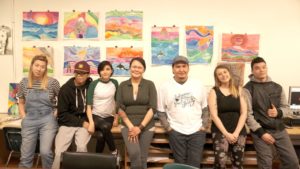 Muskwa Lerat shares how being a young Aboriginal man shaped his career as hiphop artist, audio engineer and entrepreneur in the music industry. He serves on the Board of Directors of PAVED Arts and co-founded the company, Bear Temple productions. Muskwa is passionate about working with young, emerging artists and local musicians.
.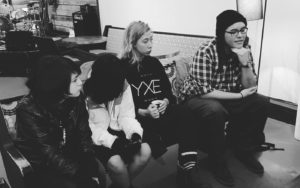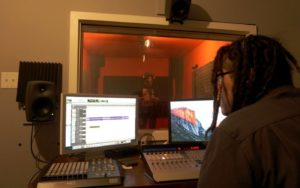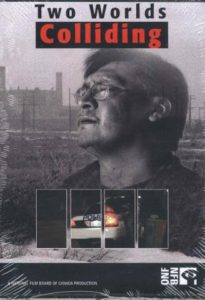 Award winning documentary filmmaker, Tasha Hubbard, gives WOTS youth a private screening of her 2004 film, Two Worlds Colliding. This film critically captures the dangerous and fatal actions of "starlight tours" by Saskatoon Police officers in the early 2000's. Tasha's presentation outlined issues of racialized policing and police brutality against Indigenous people in the city. Tasha's film focuses on exposing social issues in our region while empowering and encouraging the public to challenge the status quo.
Two Worlds Colliding can be watched on the National Film Board site here.