The Better Good is a local store dedicated to sustainable living, selling product that are better for people and planet. They invest 10% of profits n the local community and host events to help people on their path.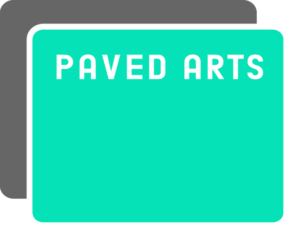 PAVED Arts is a profit, artist run centre for production, presentation, research and dissemination of contemporary media arts. The word PAVED is an acronym for photographic, audio, video, electronic, digital. For more than five years, PAVED Arts has partnered with Core Neighbourhood Youth Co-op (CNYC) on a variety of projects that provide outreach in media arts for inner-city youth in the core neighbourhoods of Saskatoon.
PAVED Arts' outreach programming committee prioritizes the importance of media literacy, especially for youth, in its strategic vision. By sharing and interacting with technical and theoretical knowledge about media arts, PAVED Arts can engage and support youth as they become active participants in media rather than passive consumers.
By partnering together for the Word on the Street program, CNYC and PAVED Arts help foster "creative confidence" and the ability to harness creative skills to solve problems and develop effective communication – thereby empowering youth to find their voice and make it heard.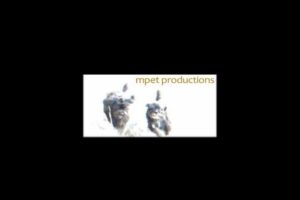 Metis artist, Marcel Petit, has considerable experience in the arts. Marcel is an independent producer, filmmaker, actor, photographer and playwright from Saskatoon, SK where he runs his independent production company m.pet productions. Marcel has several film/video works to his name ranging from short fiction pieces, to short films, to feature documentaries.
Marcel was on board with WOTS from the very beginning. He has provided significant mentorship to CNYC youth regarding storytelling, photography equipment tutorials and video production. Moreover, his support, guidance and leadership in the realm of cultural knowledge and Aboriginal tradition, especially as they pertain to current politics and digital arts, has been invaluable. Because of his work as a community activist, Metis artist, and previously the Executive Director of CNYC, Marcel has been a perfect fit as a community partner for WOTS.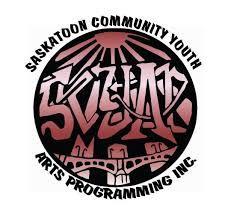 Saskatoon Community Youth Artist Programming Inc., better known as SCYAP, eagerly partnered with CNYC for our WOTS program because of our shared commitment to providing youth with access to safe and creative spaces in our city. SCYAP is a non-profit and charitable organization that meets the social, educational and economic needs of youth at risk through arts and cultural programming.
WOTS aligns closely with SCYAP's mandate to provide emerging youth artists with opportunities to gain artistic experience and support within the community. We are thrilled that SCYAP has agreed to host our WOTS exhibit as a way to showcase the effort, talent and creativity of CNYC participants.